Real estate opportunities in Marbella
Investment hotspot Marbella
As interest in global hotspots like London, Hong Kong, Singapure, San Francisco and New York seems to be waning of late, overseas investors show renewed appetite for real estate in coastal areas like de Costa del Sol in Spain. Especially their flagship, Marbella, is in the centre of that interest.



Preferred golf, holiday and residential destination
Marbella and the rest of Andalucia is one of Europe's foremost golfing destinations, with over 100 courses. The exceptional climate, with warm temperatures all year round and more than 320 sunny days, coupled with spectacularly located courses, often with mountain or sea views, makes Marbella a hugely popular choice for golfers.
Add a dozen of 5 star hotels (including the ones under construction), luxurious residential area's and you have a high quality environment. Moreover Marbella is very cosmopolitan in nature, with people from many different countries living here in harmony.
Example of a first class investment possiblity in Marbella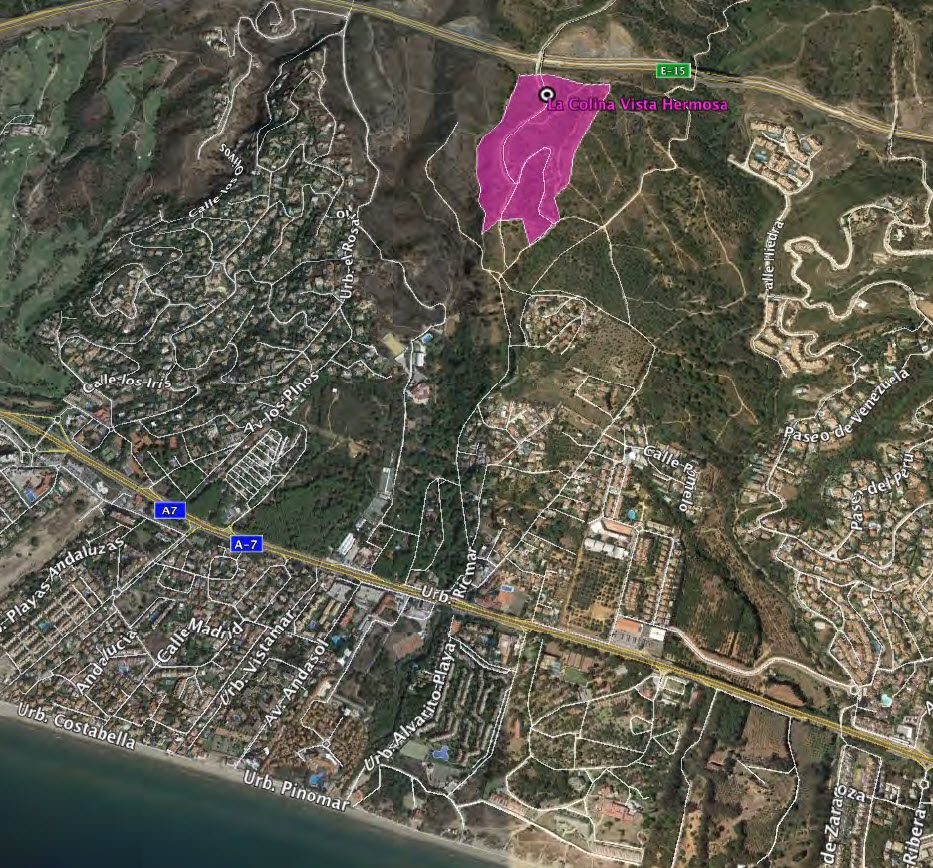 Unique Building Plot of 145,000 m2 in Marbella: La Colina Vista Hermosa
This building plot is prominently situated between the carretera N240 (A-7) and the tollroad and between two very well known mature urbanizations, Elviria and El Rosario.
Under the current zoning plan, this plot has been qualified as "suelo urbanizable, no sectorizado", meaning that building is possible in the near future. With it's back to the tollroad, the plot has the shape of a horseshoe, consisting of various hilltops with a valley in between, gently sloping towards the south. The views from the plot are panoramic!
NB: recently the zoning plan (PGOU 1986) has been synchronized with la Ley de Ordenación Urbanística de Andalucía (LOUA), permitting Townhall to make deals with promotors as long as it is in the interest of Marbella.
It's located only a few hundreds meters from the main road (carretera A7), which leads directly to the centre of Marbella in just a couple of minutes.
For a medium-term investor there are compelling arguments to buy this plot:
first class location within a prestigous destination
scarcity of available projects
excellent return of investment in view of modest price: € 35 p/m2
For more information, please contact Francisco de las Heras, +34670552515 or Leo Bolle +31619283428