Virtual leadership skills in times of COVID-19 crisis

Introduction
The COVID-19 crisis in Europe is now reaching a new critical phase, where governments are acting decisively to control a rapid spread of the virus. Numerous European countries are going into
Lockdown, and taking measures to limit physical contact between people.
Where possible the staff of organizations is asked to work remotely. Leading people virtually requires the same fundamental leadership skills as under normal circumstances, although leading virtually is offering some unique challenges. The following five areas needs to be in focus for those leading virtually:
Closing the distance by regular and clear communication
Communication is key in both physical and virtual relationships. When Leaders and their teams are not in the same physical location, communication becomes even more important. Email, WhatsApp messages, phone calls and video conferencing are just some of the ways virtual teams can communicate. It is therefore important to use a mix of the best communication tools available.
To keep overview and align, leaders should set communication guidelines . These guidelines include the mode of communication, appropriate channels to discuss important issues, and call scheduling.
Effective, frictionless, and prompt communication helps virtual teams get along properly. It also helps team members to remain in sync and on track.
Creation of clarity
To align the different people in your team, the expectation towards each team member needs to be 100% clear. This enables members to have a clear understanding of their own tasks and
the tasks of their colleagues. Communicating clear deadlines ensures everybody knows when the tasks need to be completed.
Virtual working is built on trust
Developing trust in a virtual environment is not as easy as walking down the hallway or going out to lunch to chat, with your team. In a virtual relationship, regular feedback and complete openness are Virtual leadership skills in times of COVID-19 crisis more key than ever! For this reason the leader should make her-/himself accessible and available to their staff.
Dare to empowerment
The authority to execute ideas independently is important for your team members. As a leader, you need to enable your team members to tackle problems they might encounter while working on their tasks remotely. When you require your team members to bring all problems to your attention, it will stop them to work in an effective manner. Empowering your team members to take decisions gives them a sense of control over their tasks. As a leader, you need to support the choices your team has made independently.
Be ready to support
Leaders need to understand that working in a virtual environment can be "lonely" at times for team members. They do not have the energy and excitement that is created from working in an office with other team members. As a virtual leader, it will be very important to know how team members are doing emotionally. Share your support.
It is your mission as a leader to support and create the development of a platform in which your team members can support each other. Creating a virtual canteen or coffee corner might be helpful to keep up informal relationships within the team.
Free virtual Leadership consulting call
Our way to contribute during these times of the COVID-19 crisis is to provide you and your organisation a free 1-hour consulting call in which we will discuss on how you can apply the above approach inside your organisation.
About the Autor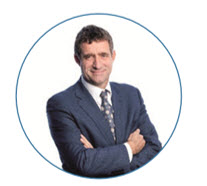 Andre de Wit has more than 25 years of experience working for large corporate organizations. He worked as CEO of business units in IKEA and the Metro-group. He was the Vice President for Learning and Capability Building for the Metro-group and the Carlsberg-group for 6 years.